So what are you getting into this Summer?
Of course you're relaxing by the pool, taking family
trips to the beach…or in my case moving to South Africa 🙂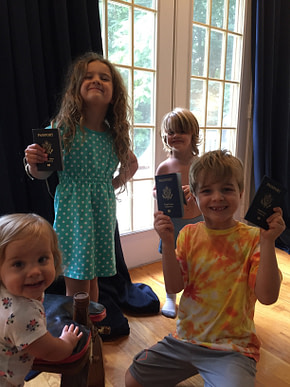 But what are you doing MARKETING wise?
Here's what's interesting: summer is usually seen as
the doldrums. And that's correct 🙂 Most buyers are
relaxing by the pool, taking vacations and maybe
moving to South Africa 🙂
So the MASSES aren't really there…but buyers
are still there and you can use DATA from emails,
ad runs, etc to prepare for September…when things
typically ramp up.
And it presents itself as an opportunity to test some
CRAZY (or new) stuff with your marketing.
Are you seeing some new stuff in a different niche
that caught your eye…TEST IT! But before you start
testing a new Clash Of Clans marketing approach…
CONSIDER YOUR DEMOGRAPHIC
My dad doesn't play Clash of Clans…(wisely)… so
consider your demographic when testing from
outside the trading niche.
IMPORTANT DATA ASTERIX:
Take into account that most buyers aren't
there…so take your expected results and half them.
Because that's about the drop off over the summer.
So what are YOU going to do?
Are you coming up with new programs? 
Testing new funnels?
Researching the upcoming demographic of buyers?
Keep me posted and let me know how I can help!
– Brad