Hey Everyone!
It's been busy…but we've got some updates for you!
VISA'S…
We're officially approved! Not that it was ever really in doubt, but we're OFFICIAL now 🙂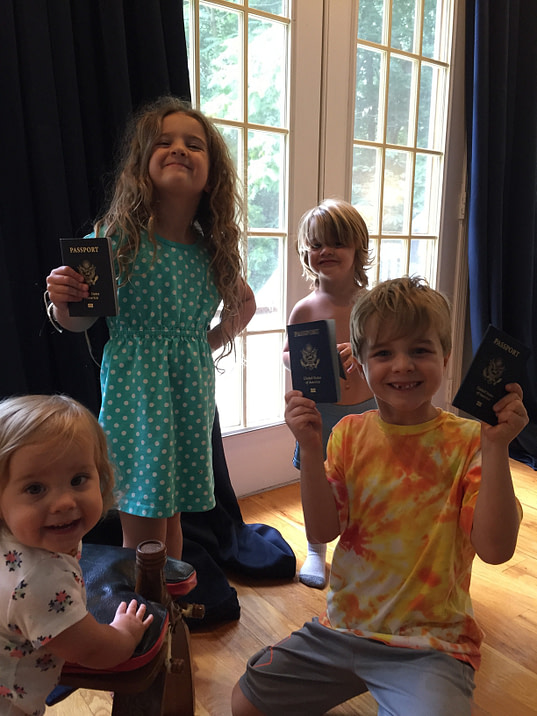 Our Charitable Visa application for all 6 (soon to be 7) has been approved
and we're now legally allowed to be in country for up to 3 years.
US House…
Our US house is officially on the RENTAL market (don't freak out parents
or in-laws) and within a few hours of it being on the market…we've
already had a good showing! (Thanks Brenda)
It's amazing to see how God is with us each step of the way…
comforting and humbling come to mind most frequently 🙂
Take a virtual tour and share if you know someone who
would be interested!
US Storage…
And our storage container has arrived and just needs a BIT
of prep work (read: cousin with a front end loader to come
move it to where it needs to go) before we can start filling it
for long term farm storage.
FUNDRAISING UPDATE
THANK YOU to everyone who's helped support our
trip so far. Lots of family, GREAT work friends, and
plenty of our church members…THANK YOU!
We are still in need of about 5k to help pay for the
vehicle we're buying from another missionary family
who's leaving South Africa this month!
We need to send him a check ASAP so if you've been
considering donating to us, please take some time today
to visit the link below and make a tax deductible donation…
Thank you in advance and if you have ANY questions
please don't hesitate to call, email, skype, text, facebook,
or smoke signal us 🙂
Brad and Aubree Stafford