Sorry for the delayed post regarding our move to Cape Town,
but as you can imagine…we've been a LITTLE busy 🙂
So to give a quick recap:
Flights went MUCH better then last time (ie: no air sickness)
Moving the luggage was made easy with help ALL along the
way which was truly a blessing…daddy can't move all 15 by himself 😉
After an…interesting…3 week search we've found a place that will fit
our needs and is well under budget! (we're waiting on internet before
we can move in…how else are we going to pay for it if I can't work :))
I officially started work at LivingHope just a week after being here
and am doing by best at connecting with the students, learning Xhosa,
and I'm getting ready to begin our Phase 2 chicken business teachings!
PHEW!!
It's been a pretty smooth transition for Aubree and the kids as well.
They're ALL a lot tougher then I am and have adapted to the new
surrounds, new food, new schedule, etc etc. The kids are loving all the
playgrounds, making new friends, and asking 42 million questions
during each car trip 😉
Aubree continues to be the Proverbs 31 women who I continue to be
amazed, supported, and encouraged by DAILY!!! Pregnant, in a new
country, and homeschooling kids she continues to be a rock and a
source of comfort and support…please continue to pray for her all
along her journey!
More pictures and updates coming as often as I can find the time…
But for now here are a few recent pics:
We went to another local mission organization and we put in
a small garden plot for them to grow food to feed the residents:
Tunnels where tomatos are grown. Currently prepping the bags: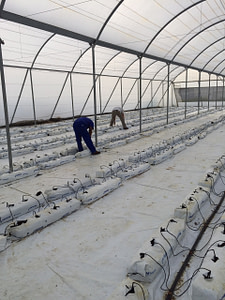 Chickens students will be taking over to start their own business:
Zebra processing lesson…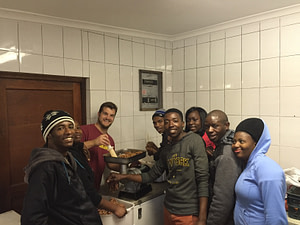 More to come, but for now we need prayers for students entering
Phase 2 to be able to stay focused, learn as much as they can, turn
a profit in their chicken and tomato businesses, and that we as
staff can lead them towards a closer and stronger relationship with
Christ while teaching!
Thanks to everyone for their prayers…we need them!
Brad
P.S. Here's a GREAT song that's been encouraging me recently: