Read entire article here: https://econsultancy.com/blog/68391-ten-ways-to-freshen-up-your-email-marketing/
For 10 years, email has remained at the top of the ROI charts in our annual Email Marketing Industry Census.
Interestingly, though, email marketing budgets have hardly shifted in that time, remaining around 15% of overall spend.
So, though it seems like email is working well, companies are not increasing investment in the channel.
One potential reason for this is that email is a legacy technology and many marketers have become comfortable with how it fits into their organisations.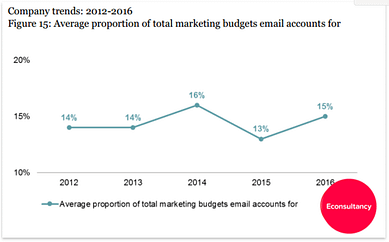 To others, though, email marketing is still evolving and there are a number of new best practices which can help even the most jaded email marketer.
To find out more about these, we spoke to a number of marketers about email at our recent Digital Cream Sydney and asked for ways to 'freshen-up' a stale email marketing programme.
Here are ten tips provided by client-side marketers on the day.
1. Email marketing is a value exchange
One of the first things participants pointed out is that consumers are becoming much more savvy in managing their emails. Often, they pointed out, people have multiple email accounts to manage and ignore commercial emails.
Because of this, email marketers should no longer send emails with a simple call-to-action and hope for the best.
Instead, marketers should treat an email as a 'value exchange'. This means that every email sent should answer the customer's unspoken question, 'what's in it for me'.
Special offers, exclusive content, and event invites all provide this, according to attendees.
2. Email content must be engaging
In addition to providing value to get clicks and opens, marketers must also provide engaging content in order to be read.
According to a recent report by Litmus, email is most often opened on a mobile device.
Because of this, noted one participant, emails are not only in competition with other emails but with everything else available on mobile.
So, when writing emails, keep your user's short attention span in mind and make sure that the content is sharp, relevant, and to the point.
3. Use social media to build email lists
Attendees said that organisations still struggle to get email addresses from potential customers.
While buying email addresses is now completely out of the question, many are wondering what to do to increase the size of their list.
One participant said that social media can help.
First off, educational advertising on social media helps drive high-quality traffic to the site. Then offering a free service or valuable information in exchange for an email address can help increase the list size.
Also, if users need to login to your site for any reason, use a social login. Then you should be able to get their email address as well as some demographic information.
In either case, another noted, the organisation should still use an opt-in email in order to ensure that the customer is okay receiving promotional emails in the future.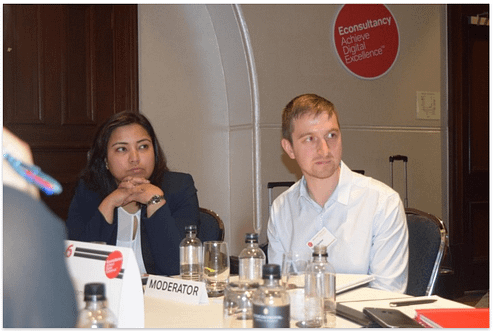 4. Marketers need to get email data under control
Another way companies can improve their email marketing programmes is to look at the data that they use to measure effectiveness.
With so many departments having access to email, there is often no visibility in an organisation about how many times a customer has been emailed.
This means that marketers have no way to gauge 'email fatigue', one of the most common reasons for unsubscribes.
Also, another participant pointed out, most organisations do not have clarity on what click, open, and unsubscribe rates they should aim for.
Some do use industry benchmarks, but attendees felt that these were too general.
Email marketers should lead the way on the benchmarks and ensure that everyone who uses email knows what data and targets they should aim for and how they can help to avoid over-emailing customers.
5. A/B testing makes a big difference
Delegates were all enthusiastic about the positive effects of using A/B testing in their email marketing programmes.
Things marketers test include:
Email receiver's name.
Subject line.
Amount of content.
CTAs.
Frequency.
Out of all those, participants felt that subject line was probably the most important and encouraged others to make testing that a general practice.
6. Use responsive design and video in emails
Emails have changed a lot in the past few years. Now that many people view them on mobile email clients which support rich media, they can include HTML5 design, graphics, and even video.
Participants agreed that better-looking emails tend to perform better, but urged marketers to test emails on multiple platforms.
One attendee noted that many email platforms still do not use responsive design as standard and so emails may not render correctly.
Another delegate said that video has worked very well for their company, but added that all video in emails should have subtitles as well as audio.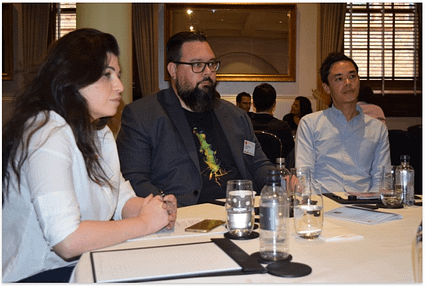 7. Use preference centres, but be careful
Participants said that email marketers should use web pages where customers can update their preferences, also known as 'preference centres'.
They can help brands keep subscribers who were about to unsubscribe and get feedback from those who do.
Poorly-designed preference centres, however, can cause customer frustration.
Delegates warned that requiring customers to login to make changes or offering overwhelming options can turn what should delight customers into something which destroys brand loyalty.
8. All employees who use email marketing should be trained
As email marketing has become more widely-understood in organisations, the use of the channel has become more widespread.
What this means is that in many organisations, people who are not familiar with marketing principles often send out campaigns without abiding to the principles of good data management and integrity.
At best this means that customers will get too many irrelevant emails and at worst, one participant warned, the organisation may be blocked by major email providers for spam.
Because the stakes are so high, anyone who has permission to launch a campaign should be trained in email marketing.
At the very least they should understand email design, copywriting, audience management, and relevant spam laws.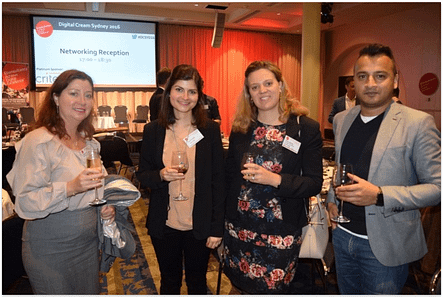 9. Enterprise-grade email systems are becoming standard
Most participants on the day said that they use, or are in the process of buying, enterprise-grade email systems.
Products mentioned included Salesforce, Oracle, and Adobe all of whom include email within their marketing clouds.
Mailchimp was mentioned as a high-quality product for those companies who do not send massive amounts of emails.
Along with buying these systens though, attendees said that marketing teams need to allocate resources to learn and use the system properly.
Without proper training, one warned, the advantages of having an enterprise-grade email system will not be realised.
10. Email is not the future
Interestingly, many delegates were keen to point out that email is a legacy technology and will probably not grow in influence.
This is because consumers now have so many other ways to find information out about brands and keep in touch with customer service.
This means that email marketers should start to see what other services they can integrate with emails, such as online chat, in order to keep their skills current.
That said, another participant pointed out that email will probably never go away completely.
To back that up, they pointed out that we still receive physical, direct mail from brands to this day.
A word of thanks
Econsultancy would like to thank all of the marketers who participated on the day and especially the moderator at the Email Marketing table, Monica Villate Escobar, Marketing Manager at Ventura Health.
We hope to see you all at future Sydney Econsultancy events!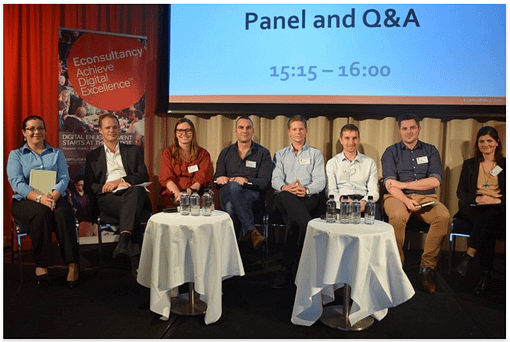 Read entire article here: https://econsultancy.com/blog/68391-ten-ways-to-freshen-up-your-email-marketing/