This is the first news to the world of the exciting adventure that the Lord has planned for us…
We're moving to
Cape Town, South Africa!
Wait…you're doing WHAT?! Why…How? 
I think the beginning of God's preparation for our journey started 5 years ago when I started my 'work from anywhere' marketing consulting business (which I will CONTINUE to run:)) and my wife Aubree suggested "Let's process our own chickens." From those 25 skinny, skinless chickens (we had a malfunction with the plucker!), we've now processed over 400 chickens, 2 pigs, dozens of deer, grown veggies, and learned more about dairy goats, yogurt and cheese then we could've ever imagine!
THEN…..
About 2 years ago, the Lord began to nudge Aubree (and eventually me) to see that He has different plans for us. We are so blessed to live on a farm surrounded by our awesome family. But we began to feel that maybe our story would involve living somewhere else, likely outside of the U.S.  We weren't really sure what this would look like, but we knew that it would involve our farm lifestyle. We began to explore where and HOW we could serve, but kept running into a wall that we realize now was 'us forcing the issue' rather than trusting in the Lord.
So, as many of you know, in February we traveled to South Africa to pay a visit to my best friend from High School. (Hi Dustin, get the braii ready ;)) We had NO plans other than catching up with my best friend, enjoying a vacation, and testing to see 'how well can a family of 6 travel would around the world.'
Surprisingly though, it was there where we began to feel God's pull….through a series of events and circumstances that could only have been credited to God. Within the first week we were introduced to LivingHope and we began to feel HIS work on us! Our nightly conversations went from "Wow, this place is amazing" to… "Could you imagine living here?"
The amazing organization, Livinghope, had been searching for a person to fill a position for over a year. The position was a perfect fit for my personality and my passion for farming! We'll be able to help people living in townships learn agricultural skills (like processing chickens) and translate those skills into providing for themselves and their families. They hope to provide people with a foundation that they can turn into their own entrepreneurial ventures.
After more prayer, and God working on THIS side of the world, we have decided that this is what God wants us to do.
SO WHY ARE WE GOING?
To serve the Lord and follow HIS Will! Aubree will continue to home-school the kids, and will be part of LivingHope and their outreach to local women, as well as develop relationships alongside me.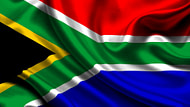 I will be serving at LivingHope where I'll be serving as farmhand, teacher, animal husbandry 'expert',  cheerleader, volunteer coordinator and 'gopher' with the focus on being able to teach the people of local Townships business through agriculture and animal husbandry while showing them the true Love of Christ and LIVING the Gospel message day in and day out!
In another event, only explained by God, I got the opportunity to walk around a township, connect with its people, and see how they lived. It became obvious to us how DESPARETLY they are in need of Jesus and love. Learn more about Masiphumelele HERE.
To give you some background on the Townships…There are 50k people living inside a one square mile radius. People are free…but not REALLY free because of a lack of education, support, and many are truly missing the value of the Lord. Townships are all over South Africa where local black South Africans and immigrants come to look for work in South Africa as it's the most economically stable part of Africa.
About LivingHope…what is it?
What is the goal of the Living Hope organization in teaching FARMING to people in the local Townships?
Living Hope put it best…
"The heart of the agricultural training program is to develop farmers in Biblical principles, preparing them to run their farming activities from a business perspective. This is done through training, mentoring and direct work application."
When do we leave?
Because of the immediate need for my role, we will be leaving THIS AUGUST!! Again, another 'God thing'…they've been looking and praying for someone for over a year and a half…and we just SHOWED UP and God opened all the doors!!
HOW CAN YOU HELP?
Prayer…so much prayer! There are (not surprisingly) a FEW things to do to get ready to move over there for our (minimum) one year commitment. We need prayer for patience, confidence, faith, and to prepare our hearts to serve and the sacrifices that come with it.
Join my email list…where Aubree and I will communicate our challenges, successes, prayer requests, pictures, and adventures! In addition I'll have a sign-up box to join the Stafford's in South Africa newsletter where we'll keep in touch with ALL that we have going on…so JOIN TODAY!
Financial support: Yes, I will continue to work! One of the benefits of my job is my clients are AWESOME and they trust that I can continue to help them from anywhere in the World! (Thanks John and 'secret client' for your support!)
BUT we need the support of our church, church friends, family, and everyone to help us just get over there. We do have some immediate goals to reach in order to obtain the visas and get us over there to help ASAP.
– Need to raise 8k for FLIGHT
– Need to raise 15k for ONE vehicle.
If those two expenses are met, we trust the Lord will continue to provide.
PLEASE TALK WITH US!
We want to talk to ANYONE who has interest in what we're doing, or have questions about what we're doing…or WHY. We need to raise support in a short period of time, and we know the Lord will use our conversations to help build support and develop a deeper relationship.
Want to meet for coffee…lunch…dinner…PLEASE JUST ASK!
Please consider giving to our mission to help us financially so we can serve the local community!
We're leaving in AUGUST 2015 for a LEAST one year of service with the AMAZING team at LivingHope!
Questions, comments…concerns…
THE COMMENTS ARE OPEN and please don't hesitate to email me if you have anything you'd like to talk more about, or set up a time when we can meet YOU as a family and discuss how the Lord led us to South Africa!
Brad@bradstafford
We count you as a friend and partner with us in this adventure and look forward to sharing, growing, and serving.
Brad and Aubree Stafford
P.S. We're planning on throwing a HUGE Farm Party BBQ in JUNE…so please keep a look out for more info on that!!