By request from Billy –  this is my One Technique to JOLT Email Click-Thru Rates…
Sometimes by 50% per email
AND IT'S SIMPLE!!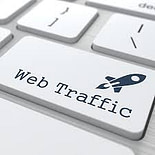 Use screen shots of whatever the offer is in the email!
Promoting one of John's videos? Watch video yourself then screen capture, edit to fit, plug into your email, and watch your click-thru rates jump!! GUARANTEED!
So what's the best (and easiest) way to do it??
I'm glad you asked…here are the steps:
1. Watch video/read ebook/consume the offer before sharing!
This is probably the step that 95% of marketers fail to do. If you want your audience to believe the offer is click worthy, you need to know and understand the offer so you can PUT YOUR OWN SPIN/INSIGHT into your copy and image.
Don't simply trust any video you capture…find a nugget that you know your audience would jump on, or more importantly..click-thru, and GO!
2. Use the best tool…Jing!!!!
So simple to setup, use, edit, share, etc.
3. Email layout.
Remember the focus of your email should be to get them to open and click-thru…THAT'S IT!!
Here is an outline of what I like to do…
– Greeting (Good morning name)
– 1-2 lines to describe
– Image linked to video
– 3-4 lines/bullets to describe more
– Image (sometimes showing squeeze to show what they'll see next)
– Close
Its that simple!
Now what should you do??
TEST!!!
🙂
Talk Soon,
Brad