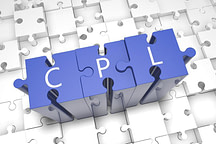 (Or…"How to Build a 100k list for 10k" :))
So I'll cut right to the chase…
When I generate leads my cost is LESS THAN ZERO!
(which means my leads are free :))
Yes, right now I'm buying leads with a net cost of about zero within
the first 15 days…and NO I'M NOT SELLING ANYTHING MYSELF!
"How do you do it Brad?!…Please tell me!!"
Calm down…of COURSE I'm going to tell you…geez 😉
Ok, so we've established (because you're reading this site) that
you're generating leads. You might be getting them through email
rentals, affiliate partners, co-reg ad buys, display banners, etc etc…
And you NEED to monetize your leads as quickly and effectively
as possible.
So here are 3 SIMPLE methods I use/recommend…
1. Email Tim Bourquin at AfterOffers.com…for real.
(tim@afteroffers.com)
After your lead signs up (no matter HOW) they hit
a professional and EFFECTIVE co-reg page that pays
you for co-reg leads…and then the lead gets your content.
With JUST this alone my lead cost is cut in half AND
(most important of all) the LEAD STAYS FRESH!
That's one worry with co-reg…'oh no my lead won't
buy my stuff/click my link if they hit a co-reg page'.
Not the case based on the testing that I'm doing…
They're still opening my emails at a great rate vs
non-co reg leads, and they're BUYING the stuff I'm
giving them afterwards!
Could it be different with you…sure.
But my money is on it WORKING.
So call/email Tim.
2. Quality and WELL TIMED affiliate offers RIGHT AWAY…
This one is a LITTLE tricky…here's why.
a. You have to be able to quickly make minor changes to your
marketing funnel to 'plug in' an affiliate offer. Truth be told, it's
not THAT hard to make some minor changes especially if you're
pushing an offer by John Carter or Guy Cohen where you know the
material is 99% CONTENT, and you have the potential to make
13-20 bucks PER LEAD that you put into their funnels…
b. You have to actually be 'in the know' regarding TIMING of offers.
John is launching a class starting May 22nd…so you have several
days in which you can put leads into that funnel…or Guy Cohen's
launch starting June 3rd…same thing…simple and easy.
c. You have to be able to REMOVE an offer once it's done, or if your
leads aren't converting INTO a promo. If the leads you're buying aren't
opting into a free video on how to grow a small account…switch it up!
Of course you can promote whatever offer matches up with your audience
via the affiliate model…John and Guy are stocks and options, but if
you have a futures audience, or forex audience I have some that I can
recommend to…just ask.
3. Sell something GREAT for a SUPER low price…
What's something awesome that you have? A book…a great interview…
a video that has 10k views…SELL IT!
And sell it for CHEAP!
It sounds kinda nuts, but this is a quick way to cover your lead cost,
but more IMPORTANTLY…set  your leads up to be comfortable to
BUY FROM YOU AGAIN 🙂
They've spent 4.99 on a video…book…etc etc…they'll be VERY ready
to subscribe to your newsletter, buy your DVD's, etc etc.
So now…TAKE ACTION!
1. Email Tim and talk to him about getting AfterOffers.com (tim@afteroffers.com)
2. Sign-up for these two affiliate programs, mark your calendar, make easy $$:
John Carter: Small Lot Trading Class Launch (May 22-29)
Guy Cohen:  (June 3-10)
3. Take a look at a GREAT 'thing' you have, set-up a test campaign
to sell it for cheap…
4. Let me know what you think in the comments 🙂
Cheers,
Brad