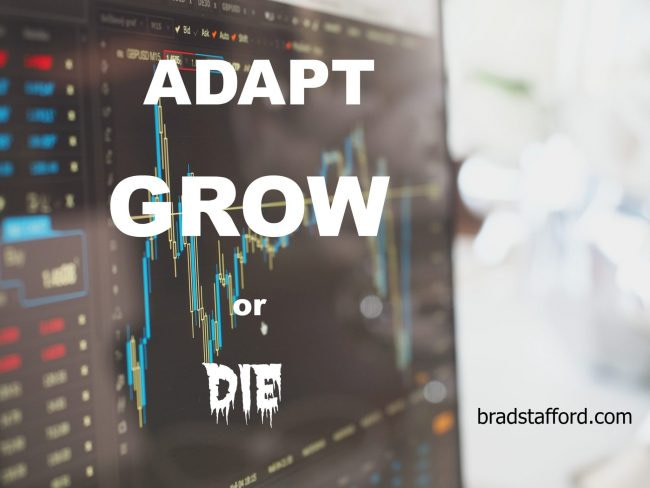 You'll first ask yourself, "what the heck is AGD Marketing?"
AGD stands for: A-dapt, G-row or D-IE!
The first rule in marketing is to adapt to the data that the market place is telling you and pivoting to QUICKLY take advantage of the market place trends.
HUH?
In a nutshell 'change your marketing (offer, squeeze page, product) to what the market actually WANTS.'
Think about this…
If you're running the same squeeze page across all your marketing channels, how do you know if you can't get a better result by changing the headline?
Or if you have a product that's selling 'ok' but don't present the audience a new option or even price point, then how do you know you're not leaving money on the table?
Well that makes sense Brad…but HOW?
DATA and SPEED
In adaptive marketing strategy, the first thing you need to have is the data. You HAVE TO KNOW exactly what's going on inside your campaigns, on your pages, and on your sales forms.
Tracking that data gives you the knowledge to see if a lead source is converting well, or if you're actually making money from a funnel, or if a new price point makes you more.
Analyzing and SEEING data is a must!
Here's what I recommend… Lead pages for squeeze page testing.
Google analytics for everything else 🙂
Simple right? It is… but you actually have to USE it and that's where the next part comes into play.
SPEED
Having data is cool. But having the ability to QUICKLY ADAPT to what the data is telling you is even COOLER!
Imagine changing your squeeze page every few days that net you an additional 1000 leads per week, that net you an extra 10k per week!? It's possibly IF YOU CAN MAKE THE CHANGES! And then your business will surely GROW!
I know exactly what you're thinking right now…
ARE YOU INSANE?! CHANGE MY PAGE WEEKLY!?
And you're right…it's insane.
But you know what? That's the world in which we are marketing in now.
A marketplace that changes sometimes DAILY and those changes can be the difference between an extra 40k per month…or your business will surely DIE.
**GROW**
Now it's time for you to GROW…but the ONLY way is if you're able to ADAPT as the market changes…
Because what worked last year (or last WEEK for that matter) might not work TODAY. Having the skills and ability to track campaigns, edit them, and test them, is how you'll be able to SCALE the campaigns…and your business.
If you're not growing, or actively seeking new ways to grow, then you really don't have a serious GROWTH business…you have a lifestyle business. And that's OK, but you still need to be active in your attempt at growth.
But if you want to have a GROWTH business that can scale to from 5mm to 20mm+ then being on top of your numbers, and having the ability to ADAPT to what the market is telling you is the KEY.
So how can you apply what you've learned today…but let's be honest, you really didn't 'learn' anything as much as face a reality that you didn't want to have to admit to:
"I'm not nimble enough in my marketing, and I'm not growing enough"
You knew that…SO WHAT ARE YOU GOING TO DO ABOUT IT!?!?!
Because I don't write these things at 10pm at night for fun…I want you to be successful!
I want you to take care of your family…your employees…your future!
Here are your choices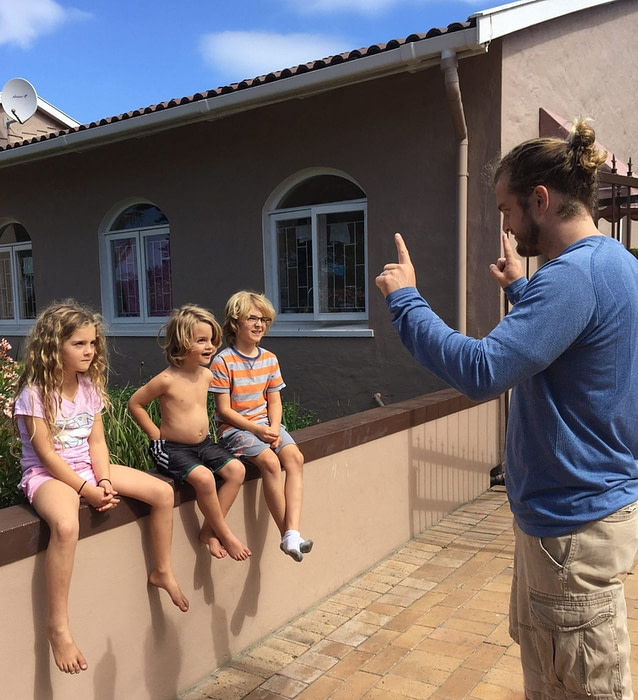 Option 1: BUCKLE UP AND DO IT YOURSELF
I'm sure it's not the hat you want to wear, but it's one that if you want to grow your business, you've got to put on.
The tools are THERE for you to use, and ask me if you need any advice or recommendations!
Option 2: OUTSOURCE IT
Of course, I'm going to have this option available because it's WHAT I LOVE TO DO!
AGD is the reason behind the success of my new company TradersNewsMedia.com. We apply AGD very successfully for our clients and their results speak for themselves.
We do ALL that marketing and tracking FOR YOU so that all you need to do is sell your product!
But even if you do not use me, I HIGHLY recommend figuring out how you can jump on the Speed Marketing trend ASAP!
Best,
Brad