Sorry I've been MIA recently…between holidays and a NEW BABY, I've been swamped 🙂
Team Stafford now stands at 7…holy moly SEVEN…members!!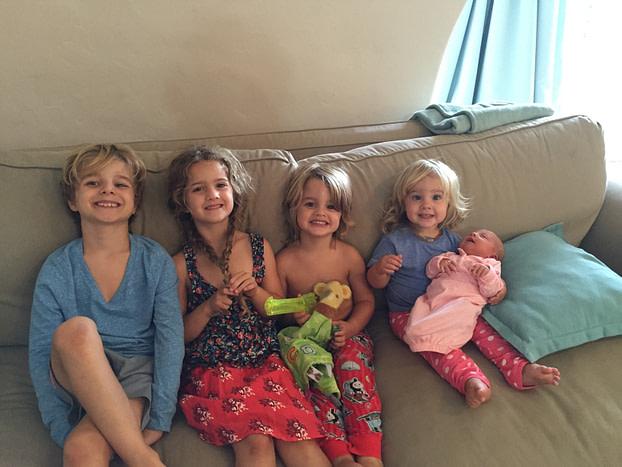 Anyway, I wanted to write to you about a topic that MOST people don't discuss:
Monetizing your list.
Brad, literally every other discussion I have is about monetizing my list!!
Yes I hear you, but I want to talk about the people who've been on your list
for more then 180 days and haven't touched one of your products. The so
called 'dead leads' that are just sitting there helping you to inflate the size
of your list to your friends and family 😉
You know I'm a fan of affiliate marketing (when numbers are transparent
and CONSISTENT) and advertising. Frankly, these are the EASIEST ways
to make money off your list.
Now…I'll spare you the discussion on why these people will never buy from
you in any meaningful volume compared to fresh leads…as I know you're
smarter than that.
So I want to talk about WHY you haven't monetized them yet.
Over the past several weeks I've had discussions on this topic and these are
the three BIGGEST reasons why people aren't making money from their
lists via ads or affiliates:
They will eventually buy from me…
I don't know the ads or affiliate offers to send…
I don't have a funnel that does it for me…
First, no they won't buy from you. SOME might, but in terms of percentages
you'll be LUCKY to get 1%…TRUTH! If you want to fight for that 1% with discounts,
deals, and random 'bonuses' be my guest…but I'd rather convert them to
MONEY than a wish.
That's also not to say that if you sell them OTHER peoples' offers/stuff
that they won't buy from you!! If you present things in the RIGHT way
(i.e., a quality funnel that keeps you as the expert) then you can do both.
Second, that's a fair point. There's so much affiliate junk and ad confusion
that I don't blame them for not knowing what to send. What you need
is a filter of sorts…a 'hey have you sent this before, or what can I send
that I know I'll make money on?'
If you want some guidance on that, just ask.
I'm sending a LOT of traffic to quality offers that are paying me per
click, per lead, per conversion…and it's all about the data baby!
If you have a good offer that I'm not testing or sending traffic to
please let me know 🙂
Third, the ONE thing you should be focusing on in 2016 is…
MONETIZING YOUR LIST of non-buyers!
My biggest issue with people is that monetizing your list
isn't just about selling YOUR stuff…it's about making money
from your list…that's it.
And people are treating it too lightly – it's a VERY weighty item
in the arsenal of revenue streams for your business!
I personally do this as a stand alone business and it does
VERY well with minimal effort.
Now…if you're reading this, you probably CAN do it.
My point is that you SHOULD be treating this is as a huge part
of your business.
And it doesn't matter if you have 5k people on your list, or 500k,
being able to have a monetization plan and funnel in place for non-buyers
over XYZ days old, WILL make the biggest difference in your year this
year…
I PROMISE YOU THAT!
What do you think? Would love to get a heated debate going in the
comments…THEY ARE OPEN!
Talk soon,
Brad