What a past few weeks it's been here!!
The students have progressed so far in their studies and
knowledge of chickens, farming, and business…
It's VERY IMPRESSIVE!!
And the way in which most of the students truly WANT to
learn is awesome!
We recently took at trip to a egg production factory about
2 hrs outside Cape Town. The students saw the massive scale
of a factory and the daily operations and asked a lot of thoughtful
questions.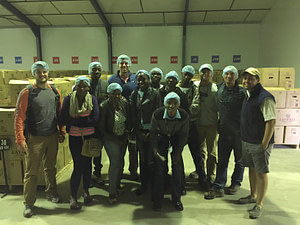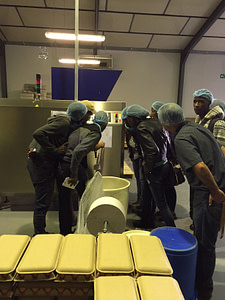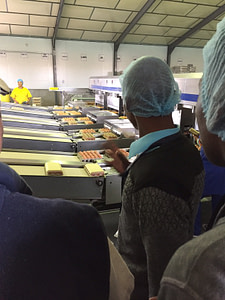 We also picked up our MEAT CHICKENS!!
Awww…aren't they cute?
Of course from here, it's growing season to have chickens ready
for slaughter by Christmas which should be a GREAT time for the
students!
Onto some more serious news…
These students are amazing.
The place in which most of them live is in turmoil. The community
feels forgotten by the police, and 'run' by the gangsters and drug dealers.
Yet the students are coming to LivingHope to spend time taking care of
their chickens, tomato plants, and LEARNING!
But most of all…Jesus is happening!
To see the changes and knowledge the students have gained just over
the past 2 months is amazing! They're soaking up what we're teaching
them, they're reading their Bibles at home, and they're filled with the Spirit
of God to be led to give their lives to Jesus and even lead devotions!
It's AWESOME!
But the community around them withers….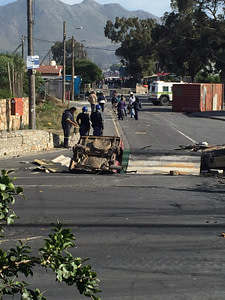 It's boiled over more times in the past few weeks then it has in YEARS!
It's far too complex of a situation to put into a blog post, but if you have the
ability or desire to learn more please feel free to SKYPE with me: brad.stafford928
Needless to say, the students are scared, tired, and ready for a change.
The government doesn't appear to be doing much proactive work to help
solve the drug and gang problem, and the police simply aren't able to make
a dent…especially considering the corruption and that the police LIVE in
Masi…where their families can be threatened or hurt because they do their job 🙁
WHAT CAN BE DONE?!?!
It's a situation big and bad enough that NO ONE (not even a great American ;))
can fix the problem.
It needs a JESUS sized solution.
We're called to pray for the weak, the poor and the widows and there are plenty
of them inside Masi desperate for the help and relief that only Jesus can provide!!
LivingHope has deep ties with Masi and we are in a unique situation where we're
trusted by both 'sides'. Our Founder John Thomas and his wife Avril have a love
for the community as big as I've ever seen…and who TRULY trust that Jesus is the answer.
And Jesus is using them to build bridges, pray with individuals, and help make a difference.
Please pray for the following:
For the students to continue to be changed
by God!
For peace inside Masi.
For God to use our students, staff, and the
surrounding community to lift up Masi and
break the cycle of gangs, drugs, and despair.
Thank you for your continued emails, facebook messages, prayer, etc etc…means a lot
having that connection with home 🙂
Sincerely,
Brad
P.S. Just got a few pics of the 'Hippo'
These things are apartide era and bring mixed emotions.