John's got another HUGE promo starting Mid-May!!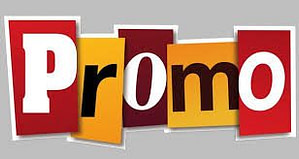 As you know, I'm the affiliate manager and 'chief herding officer' for John Carter and SimplerTrading.
As you also know, John's paid out MILLIONS in commissions to affiliates over the past year or so…
And as you NOW know…
We have a HUGE promotion coming up that
I want you to be a part of!
Here are the dates to calendar:
May 19th: Video Release (YOU SEND)
May 21st: Video Promo (YOU SEND)
May 24th/26th: WEBINAR Promo (YOU SEND)
May 27th: FIRST WEBINAR
June 1st: Second Webinar Promo (YOU SEND)
June 2nd: SECOND WEBINAR
June 6th: CLASS BEGINS
SECOND Launch SimplerOptions
We're launching Don Kaufman under the SimplerOptions (sign-up HERE) brand…and let me tell you…IT'S HUGE!
Here's his Bio…read it...and then know that in 2 promos internally he's pulled in over 1mm in sales!
Now mark THESE dates down:
June 9th: Video Release (YOU SEND)
June 11th: Video Promo (YOU SEND)
June 14th: Webinar Promo (YOU SEND)
June 16th: WEBINAR (YOU SEND)
June 20th: First Class
June 23-26th: 3 day class
SUPER EASY!!
So why should you promote John Carter and Don and get THEM on your marketing calendar…
First, affiliates are earning 8+ bucks PER LEAD within the first 30 days of promotion…
EIGHT BUCKS PER LEAD!
You might say 'well I paid 10 for mine'. Awesome, you've got great leads!! But have you monetized them in ALL the ways possible?
John's the BEST way to monetize those leads with the highest quality programs and AFFILIATE LEAD RETENTION!
What does that mean…affiliate lead retention?
It means when you promote for someone, you KEEP you relationships with your leads!
Second, When you promote for John, you do NOT kill your own relationship with your leads…HUGE
With other programs that I've personally promoted, I have experienced MUCH higher opt-outs, and lead attrition when promoting non-Carter affiliate offers.
The problem is the marketing is too hype laden, the products are crap, and your leads (whom you've tried to build a high quality relationship with) now see you as a used car salesmen.
BRUTAL!
When you promote for John, you'll be truly introducing your leads to one of the most respected and successful traders in the industry who's company is QUICKLY climbing the INC ranks as one of the most successful companies in the COUNTRY!
You'll be putting your leads into the hands of a company that you KNOW you can trust to treat your leads with the highest quality…AND THEY WILL BE GRATEFUL FOR IT!
Third…THE MONEY!
I mean…COME…ON!
So here's what I'd like you to do:
1. Mark down John's dates on your marketing calendar and COMMIT to sending 4 emails (2 for video, 1 for first webinar, 1 for second)
2. COMMIT again to setting yourself up to PAY FOR YOUR SUMMER VACATION!
3. Contact me for favors…come on, you know that's what you REALLY want.
Marching orders given…will you respond?
Cheers,
Brad